Are you taking your baby for the first time on a camping trip? If that's the case having the perfect baby camping gear is a must. It's going to make the whole experience safe and more fun both for you and your little to-be-camper. Every parent prioritizes their babies safety – it's natural to us. We feel responsible for our kids and would do anything to keep them safe. Going camping is no exception, you want your baby to be safe. If you feel like your baby is not safe during the trip, the odds are you will not enjoy it either. Many parents have been postponing their first family camping trip specifically because of this.
That could be a concern a couple of years ago, but today there are many tools available to guarantee the child's safety! Not only they improve child's safety but also make the whole experience much more enjoyable.
However, there is an overwhelming amount of baby camping gear available on the market. They all claim to be the best in their specific category, so it can be challenging to choose gear that suits your needs best. Thankfully, the good folks at GoCamp24 have your back. We have spent hours going through products available online to come up with a list of the best baby camping gear. The following list is the result of our research and talking to tons of parents online.
Kilofly Instant Pop up Portable UPF 35+ Baby Travel Bed + Sleeping Pad, 2 Pegs
Kilofly portable baby travel bed and sleeping pad is the first item on our list. If you're going camping and have child safety in mind, then you should try this gear. It is equipped with a sleeping pad and a UV "shield". The sleeping pad makes it easier for your little camper to adjust to sleeping outside of his regular bed.
On the other hand, the UV shield ensures that they are protected from the harmful UV light that could cause sunburn and a lot of pain. It uses certified non-toxic and lead free material to provide with UPF 35+ protection. It can also be conveniently folded to aid in transportation and storage while out of use.
This portable bed is able to hold a baby of up to 31 inches. Moreover, it is lightweight and set up instructions are easy to follow. It is worth mentioning that it comes with 2 bed pegs to keep the bed stabilized on the ground.
It is our top pick and it costs less than $40. More than 50% of the customers left a 5 start rating on this product, which is a great result.
Ciao! Baby Portable Highchair, Sage
Ciao! Baby portable chair is one of the most popular products in its category. It was designed to meet the highest safety standards and was built using durable materials. It is lightweight and its flexible design allows it to be transported easily.
It has a clear vinyl tray that can be easily wiped clean. This is a great feature, because as your probably know – kids can be quite messy.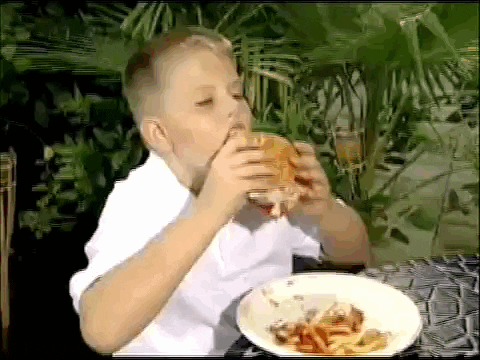 This chair can easily support a kid between 3 and 36 months old or up to 35lbs. It weighs around 8 lbs. what makes it incredibly easy to transport. For your convenience, it can be easily configured to a small portable size chair in one minute. The chair also comes with a convenient carrying bag which makes storage even easier. Overall, it is an incredibly practical and portable chair and you can rest easy knowing that your child is safe in this chair. That is guaranteed by the Five Point Safety Harness that meets US ASTM and EU high chair safety standards. Below you can see some of the awards and honors Ciao! high chair has received. It is also worth noting that more than 2,000 parents recommended this chair on Amazon!
KidCo Go Pod Portable Activity Seat for Baby
KidCo GoPod is a portable lightweight activity seat designed to fold and go. It is made of  nylon and metal making it a perfect choice for both indoor and outdoor activities. It features a floor pad to ensure your baby"s feet are safe from any dangerous surfaces. Another safety feature used by GoPod is a locking mechanism that ensures your baby won't get out of it while you look away.
It is 100% safe for children, made of user-friendly material and has strong durability.  Since it weights only 6.7 lbs. it can be easily transported wherever you go. With the KidCo GoPad, you no longer have to worry about bringing your child on their first camping trip. Everyone can now enjoy their camping experience!
It can be used by children older than 4 months up to the walking age. It is a high quality product that will get some stress out of your way and provide a fun experience to your little camper.